Provides a real time solution to parking management and Revenue System, providing information to parkers for vacant spaces, reporting parking trends and parking statics & revenue details to management.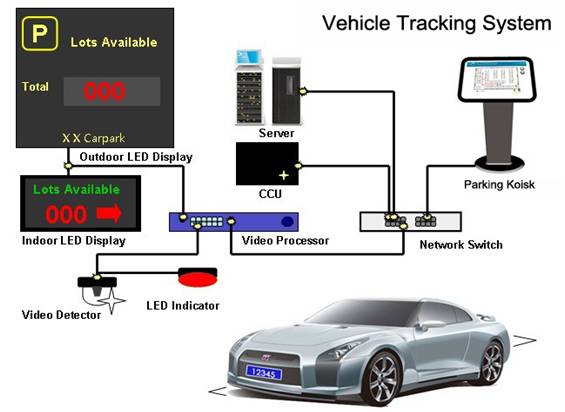 Parking Guidance System combines parking guidance and car searching functions together, not only guides drivers to find certain free parking space quickly, but also guides them to find their parked cars.
A) Car Searching Function
The car owners can find their own vehicles by entering the license plate number in the parking kiosk at the exit. The Parking map will display the inquired car location with the guidance route to find the car location.
B) Parking Guidance Function
This function provides the parking guidance to the drivers in search of parking space. The green LED above the parking space indicate the availability of parking and similarly the red LED indicate that the space is occupied. The LED displays inside the parking lots are providing the information of number of available parking space in the lot.
The parking data help the management to utilize their parking space efficiently during the peek hours.
For more information on this product, contact us at sales@mechgen.net or call us at 04-2659501.