RGM Digital's Smart Face Recognition Temperature device uses intelligent algorithm to warn objects without masks and abnormal body temperature. It is not only a temperature monitoring machine, but also a smart terminal that supports 30,000 face recognition.
Download the full brochure for these systems here: RGMS02 & RGMS02T.
It can be implemented with gates and access control.
It's features include:
1) Face Temperature Measuring
2) Face Recognition
3) Fever Warning
4) Face Mask Detection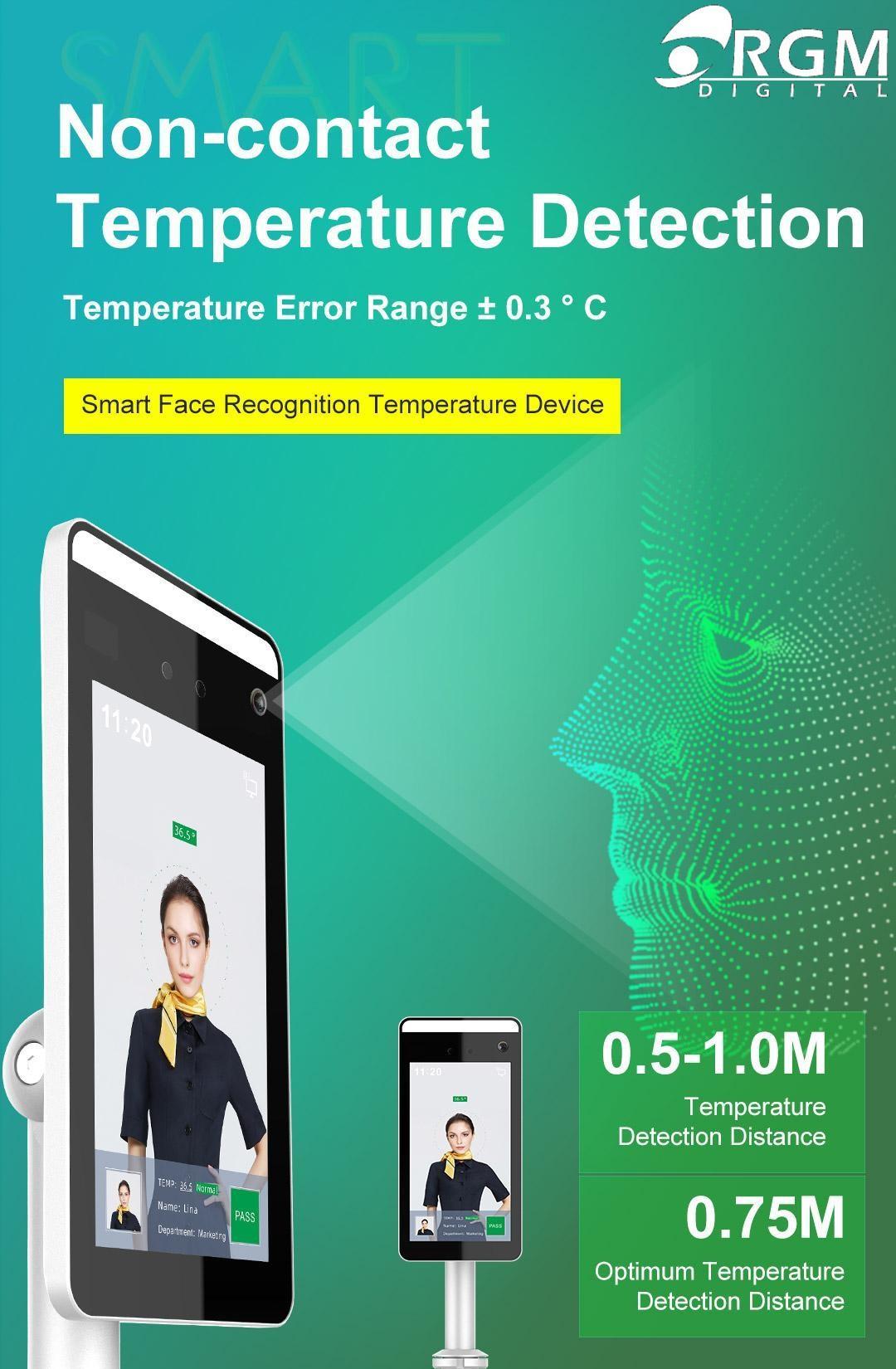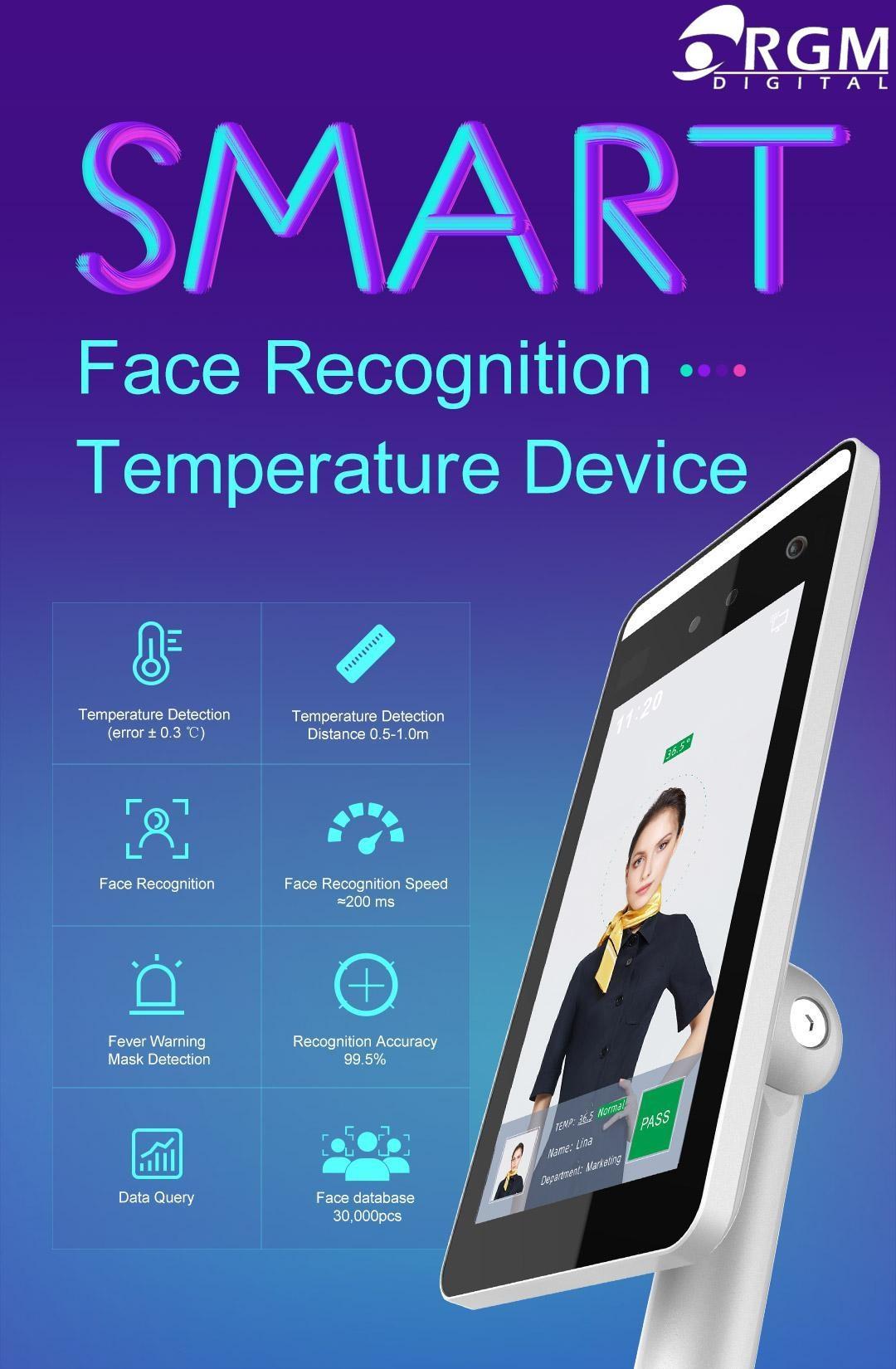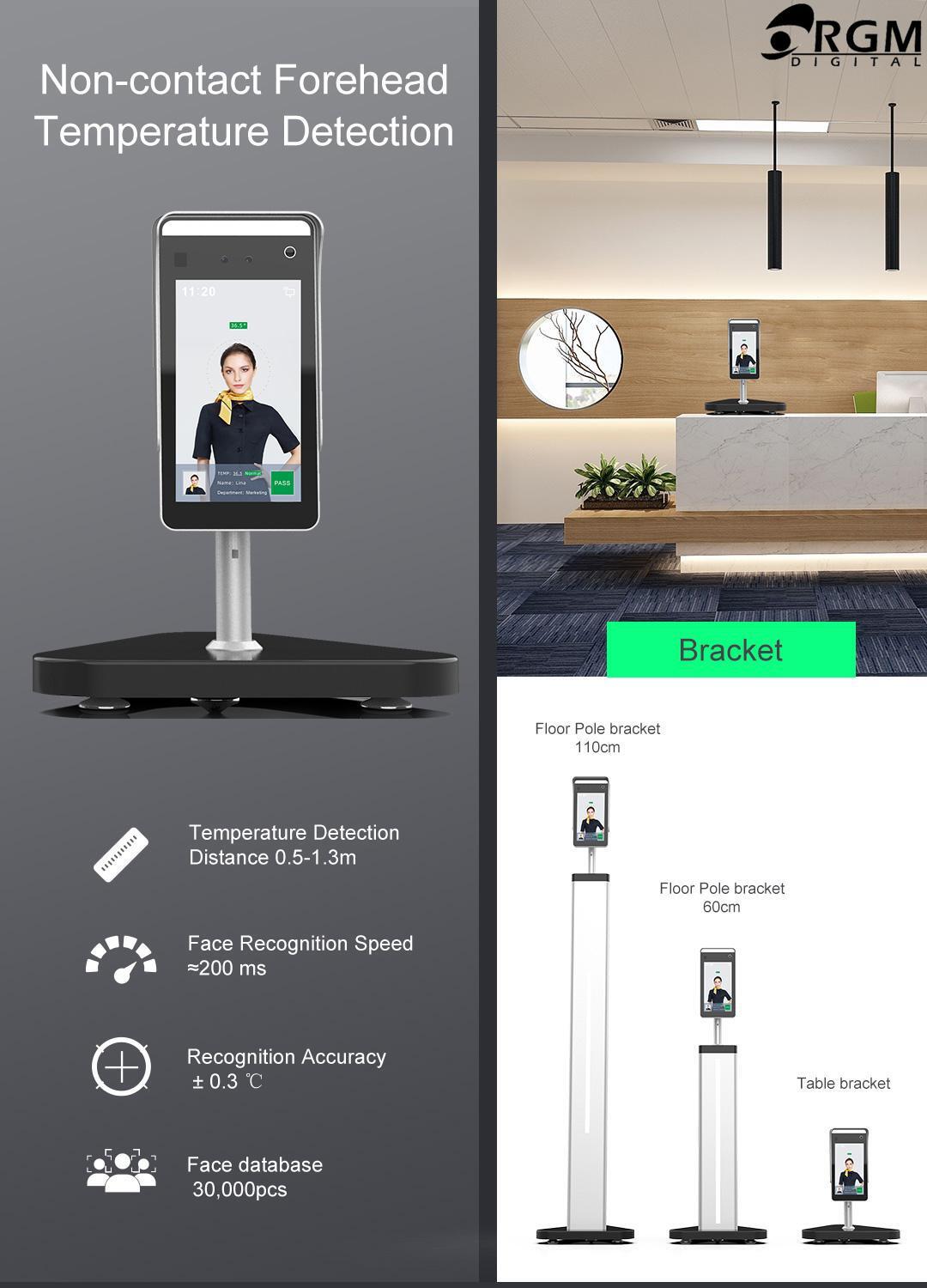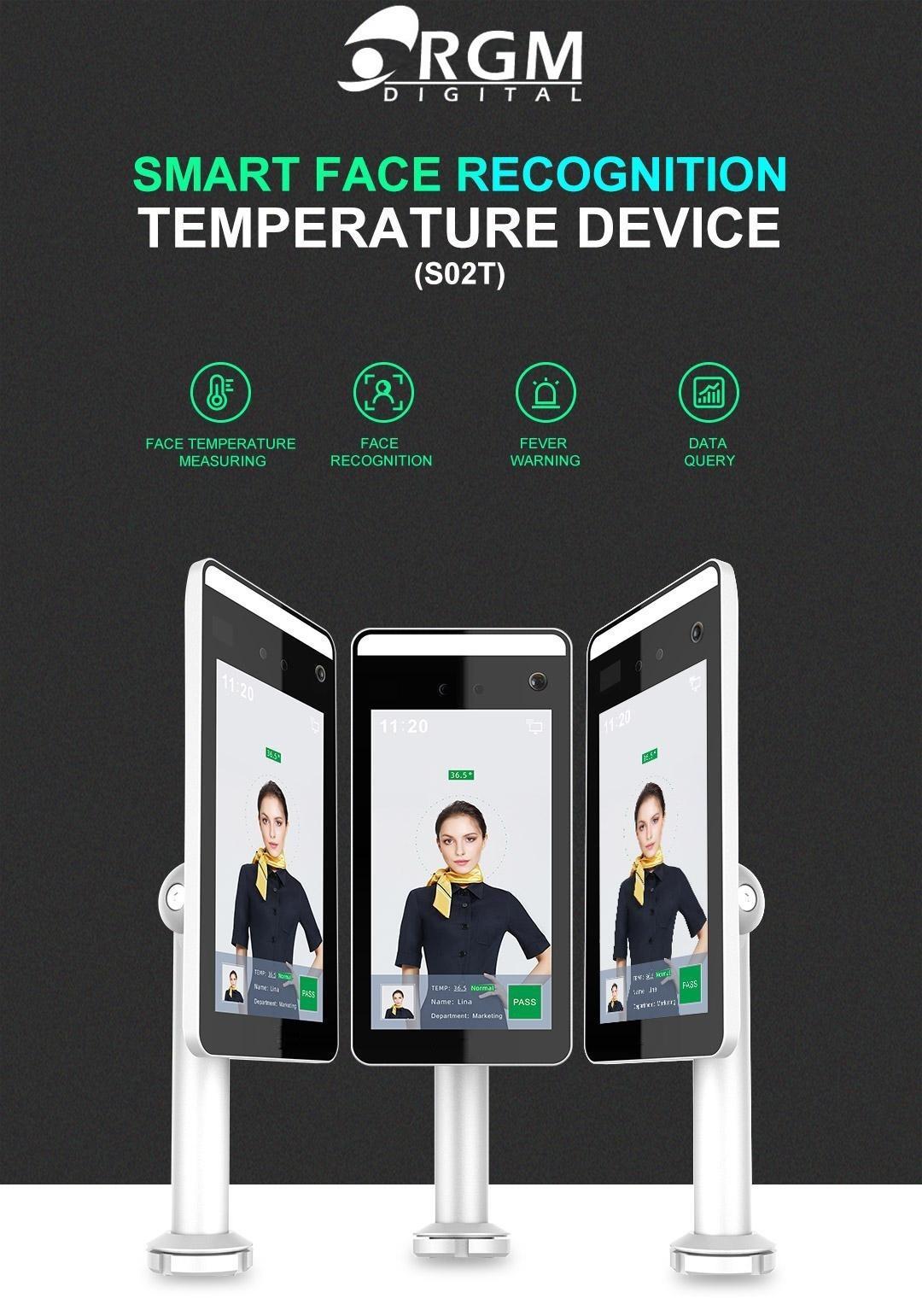 For more information on RGM Digital's Smart Face Temperature Measurement Device, visit https://www.rgm-digital.com/thermal-detection.
For inquiries contact sales@mechgen.net or call +971-4-2659501.
,,