RGM Digital's High Resolution Displays & Video Walls
RGM Digital is manufacturing some of the highest quality High Resolutions & Video Walls available in the world today. MechGen is a supplier of RGM Digital's Video Wall Solutions in Dubai, UAE.
LED Displays
LED display is widely use in several business, cinema and other public places, even signs on highways.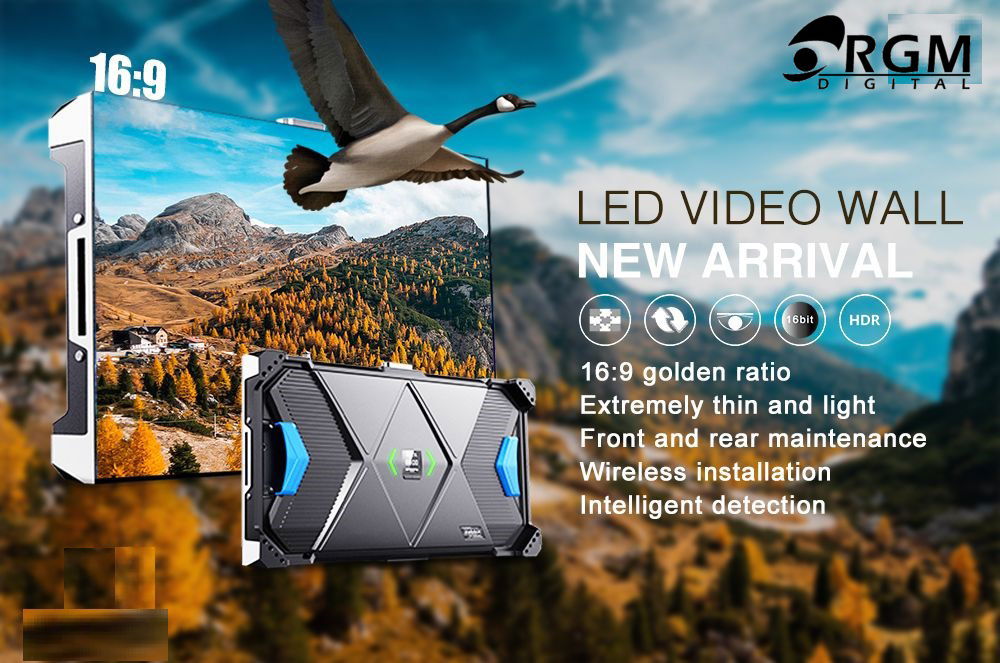 In recent years, LED screens have also been widely used as destination signs for public transport and as variable message signs on highways.
It is mostly used in homes, meeting rooms, offices and entertainment venues to meet the needs of displaying images
With the maturity of LED light source technology, the unique technical advantages of LED displays have been brought into play, such as low energy consumption, long life, zero splicing seams, and thin volume. They conform to the social development trends of energy saving, economy, and ultra-high definition. Become a new generation of mainstream display technology.
LED Video Wall
Video Wall is a unique multipurpose surveillance device that consists of multiple computer monitors, video projectors, or TVs side by side to form one large screen. Typical display technologies include LCD panels, direct display of LED displays, mixed screens, laser phosphor views, and rear cubes with frames.
Displays designed for video walls typically have a narrow bezel to minimize the gap between active display areas and are designed for long-term maintenance.
In order to permeate to wider market and more comprehensive to service clients in the world, RGM Digital's R&D teams develop high technology LED products.
1) Indoor Fixed
TV-PH250 /TV-PH300 /TV-PH400 /TV-PH500 Indoor LED Display Full Colour Series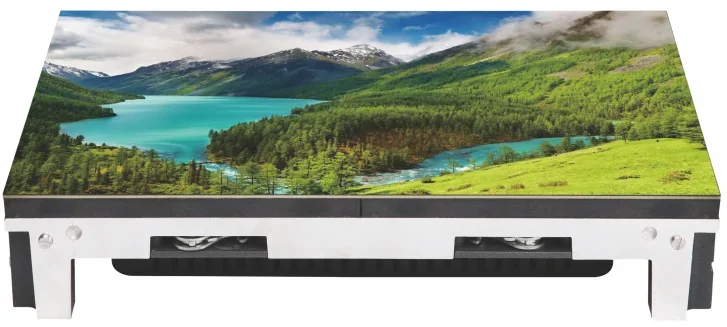 - Seamless stitching: Completely seamless stitching, stitching without visual black seam.
- Picture correction: Gamma correction technology to achieve point-by-point brightness colour correction.
- Intelligent Light Control: Intelligent adjustment of brightness, improve comfort level of frame, more energy saving.
- Large viewing angle: With wide viewing angle and larger visual range of display. The screen is still clear at any angle.
- Ultra high refresh rate: With ultra high refresh speed.
2) Fine Pitch LED HD Display Series
TV-PG187-DX / TV-PG187-GM / TV-PG187-GP Fine Pitch Full Colour LED Video Wall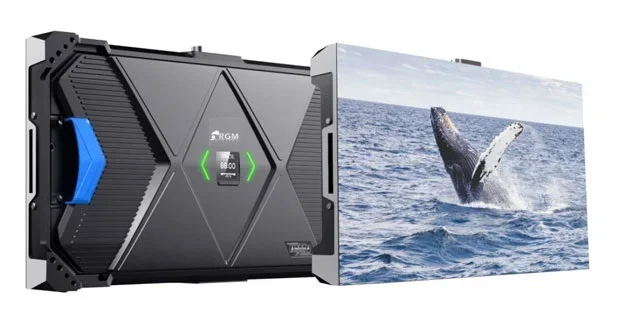 It has the characteristics of seamless, perfect display, long lifespan, fast frame change, high refresh rate, good uniformity, wide viewing angle, high gray level and natural colour reproduction.
Features:
- It can be used for real-time scene monitoring, various advertising playback.
- It is seamlessly spliced without visual black seams at all.
- The display module is flexible, flat, curved with smooth splicing.
- DC low voltage power supply; natural heat dissipation, no fan and no operation noise.
- When a failure happens, user is only required to maintain a single LED lamp or a single module at very low maintenance cost but pretty high speed.
- Support picture correction. The Gamma correction adopted enables pixel-by-pixel brightness colour correction.
- Support intelligent light control for brightness adjustment, bringing higher picture comfort levels, energy and electricity saving.
- With ultra-wide viewing angle display. Audience at a larger viewing range can watch clearly at any angle.
- With ultra-high refresh rate, good picture coherence and high picture fluency.
- The picture is delicate and realistic, and the grey level is still excellent under low brightness.
- Support ultra HD display. Unique image quality enhancement technology effectively improves image clarity, making high- speed picture smooth without image tail.
- Support to integrate 3D, touch screen and somatosensory games for more entertainment and interactivity.
- Wireless connection makes the rear panel clean and safe.
- Hard connection. Support hot plug for convenience and efficiency.
3) Outdoor Fixed
TV-OM400 /TV-OM500 /TV-OM600 /TV-OM800 TV-OM1000 Outdoor LED Display True Colour Series

- Seamless splice: Completely seamless splicing without any visual black seam.
- Screen calibration: Gamma correction technology to realize brightness and colour correction point by point.
- Intelligent light control: Intelligent adjusting brightness to improve image comfort level and save more power.
- Oversized view: Super wide view, larger display visual.
TV-OH390-Y Intelligent LED AD Box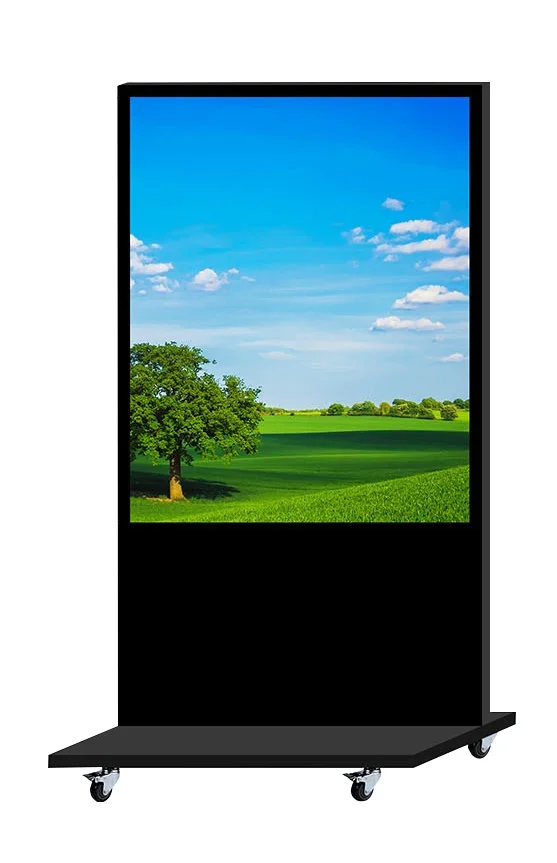 Specifications
- Pre-Manufactured Secure Enclosure.
- Front Acrylic Cover with Lock for Front Maintenance.
- Back Acrylic Cover for Backlit Static Signage.
- Automatic Firing cooling fan with digital electronic control.
Fixed or Movable Installation
- With Fixed adjustable Stopper for fixed Installation.
- With Caster wheel for movable deployment.
Auditorium LED Screen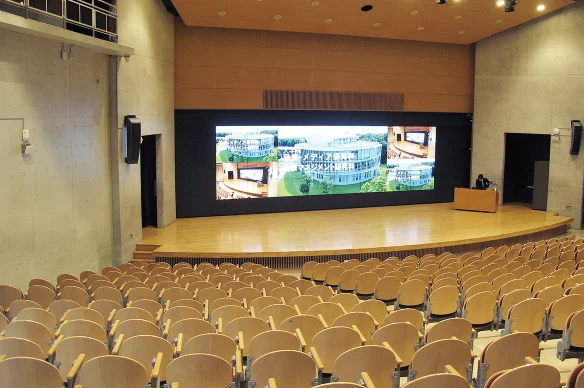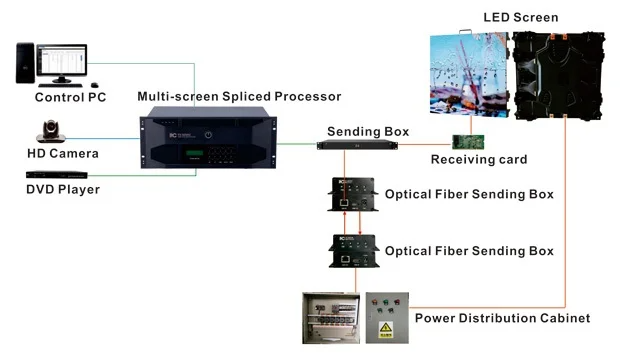 List
Scene

Area

Name

Model

Quantity

Unit

Auditorium

Screen

Indoor full colour LED screen

TV-PH250-YZ

N

㎡




TV-810S4

N

Pcs

Control equipment

and supporting equipment

Intelligent control system

LED Software

1

Set

PC

M4000e(PLUS)

N

Pcs

Chassis

TV-8204U

1

Pcs

Output card

TV-8202HX

1

Pcs

Output card

TV-8204HC

1

Pcs

Output card

TV-8204DC

N

Pcs

Input card

TV-8204HR

1

Pcs

Input card

TV-8204HR

1

Pcs

Input card

TV-8204SR

1

Pcs

Optical fiber receiving box

TV-8201HR

N

Pcs

Optical fiber sending box

TV-8201HT

N

Pcs

Power Distribution Cabinet

TV-C8120KW

1

Pcs
Features
High refresh rate: Adopting nanosecond display technology, to cut LED screen frame switching time to be extremely short, to eliminate the tail, ghosting of fast dynamic picture during the LCD, DLP processing.
Signal loop hot backup system: To greatly reduce the black screen due to communication problem.
Picture with better layering: Ultra-clear and non-destructive technology, high grey and low brightness, both have high grayscale expressiveness, and the display screen is more layered.
High colour restoration: Adopting the world's leading point-by-point correction technology, with advanced green restoration and skin tone restoration functions, it can completely suit the human eye's perception of colour habits and truly restore the natural colour.
High precision, more complete picture: The high-precision cabinet cooperates with the RGM Digital team's seam fine-tuning mechanical design and supports module-level fine-tuning to ensure the display effect of zero seams. The screen body is flat and has no unevenness, and the screen has no bright or dark lines. Satisfy the needs of data display when speaking.
Intelligent distribution system Realize the remote wired control power on the LED display screen, and the screen body can be switched on and off regularly. In addition, the screen adopts the power-on method of "step-by-step power-on", which not only avoids the momentary impact of heavy load on the grid, but also effectively protects the working components of the screen and prolongs the service life of the screen.
For more information, contact us at sales@mechgen.net or call us at 04 2659501 or 050 3426042.