Models: RGMIRD-120 & RGMIRD-120A
Camera storage capacity: 50,000.
Operation system: Android 7.0.
Working temperature: 0 to 45ºc.
Detection distance: 1.5 meters.
Liquid level indicator: Yes.
Power: 200 Watts.
Size: 1m x 1m x 2.2m (L*W*H).
Basic functions: Record and query, disinfection, infrared thermography measurement and abnormal temperature alert.
Optionals functions: Touch-less hand sanitizer and alcohol concentration detection.
Demonstration of RGMIRD20's disinfection pressure.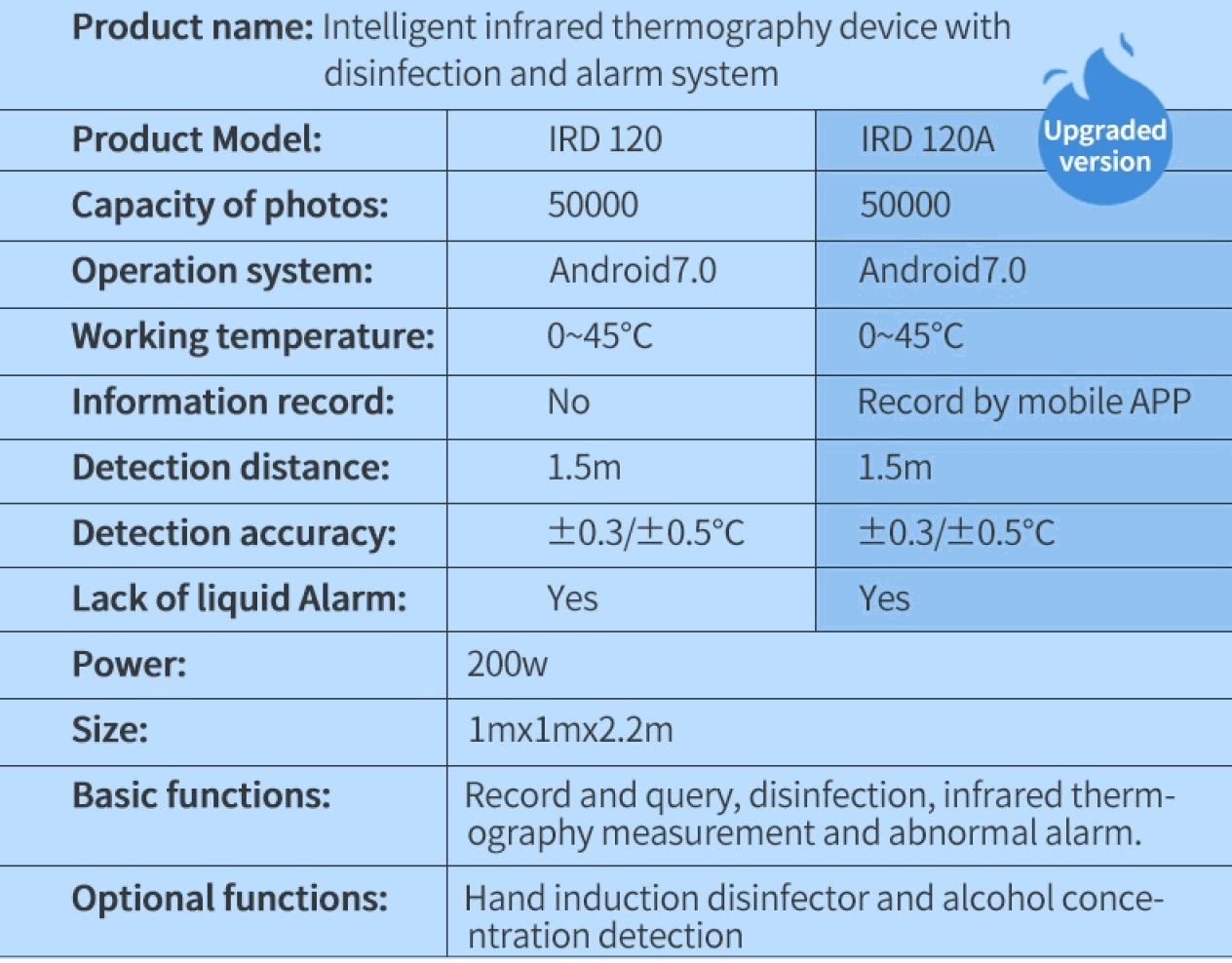 Download the full brochure here: RGMIRD20
For more information on RGM Digital's products, visit www.rgm-digital.com.
For inquiries contact sales@mechgen.net or call 97142659501.