EastImage Thermal Camera EI-MD3000TB
This thermal imaging system is designed and produced by EastImage for coronavirus control. We use thermal imaging cameras to collect a group of people's body temperature, analysis and report in our software system to show all real time body temperatures, alarm for the high temperature people with light and sound while making record of all alarmed person. All inspection process are automatically done without any touching.
This is a security solution which has already succeeded in China for coronavirus control in the following areas:
1) Public transport
Public transportation is the places where a lot of passengers get together and tend to be close to each other. These are also the places where the coronavirus spreads easily. These places need to use the thermal imaging systems to test all passengers forehead temperatures in group without touching people and without disrupting traffic. High temperature sound and light alarm makes the inspection process much easier than testing body temperature one by one.
2) Education facilities
Many kindergarten, schools, universities and their management offices are closed to avoid the coronavirus spread. Once the schools and offices reopen the fast temperature measure solution should be provided as a security solution. Consider the students and teachers should be in school in time every day, the fast temperature checking is needed, or there will be heavy traffic in-front of the entrances.
3) Government offices
Government offices are closed gradually because of the coronavirus, while for necessary management of the whole country or local states, government offices can not be closed totally. No touching temperature measurement solution should be provided, for the key persons who are working under such conditions.
4) Commercial buildings
After the coronavirus issue is under control, all the commercial organisations will back to normal work, while all people get together again, which is a risk for coronavirus spreading. In this way, the commercial building security department and the management board should consider the thermal imaging systems for group people temperature measurement to find the potential virus carrier, and manage the medical isolation in time.
The main features of the thermal imaging systems focus on the following:
1) No touching body temperature measuring.
2) Group people pass without stop.
3) Sound and light alarm for high temperature person.
4) Data management system to have records.
5) High accuracy measuring with real time numbers of temperatures.
6) Self setting of the alarm temperature.
7) Easy operation for any junior operators.
8) Easy movement and installations for any public places.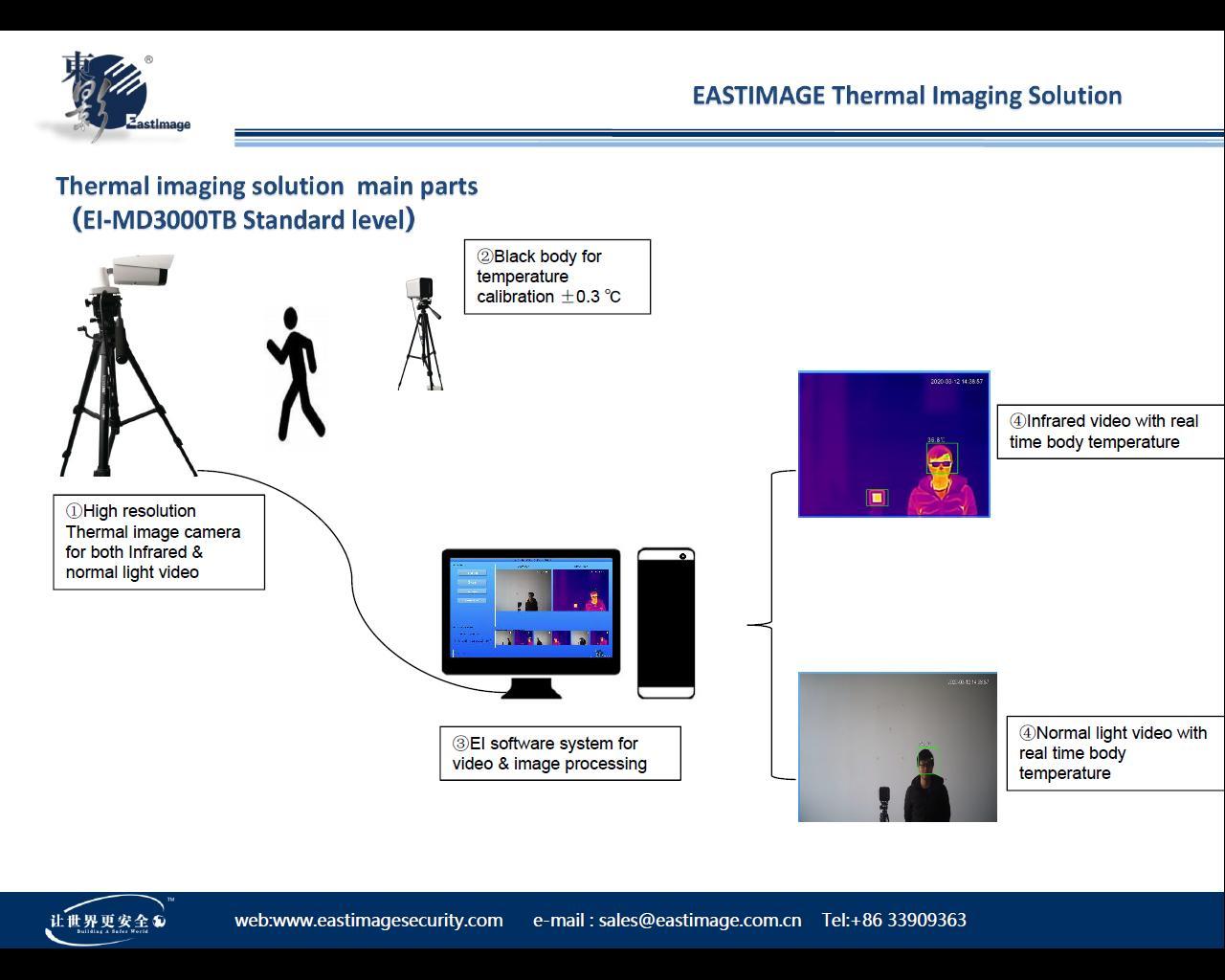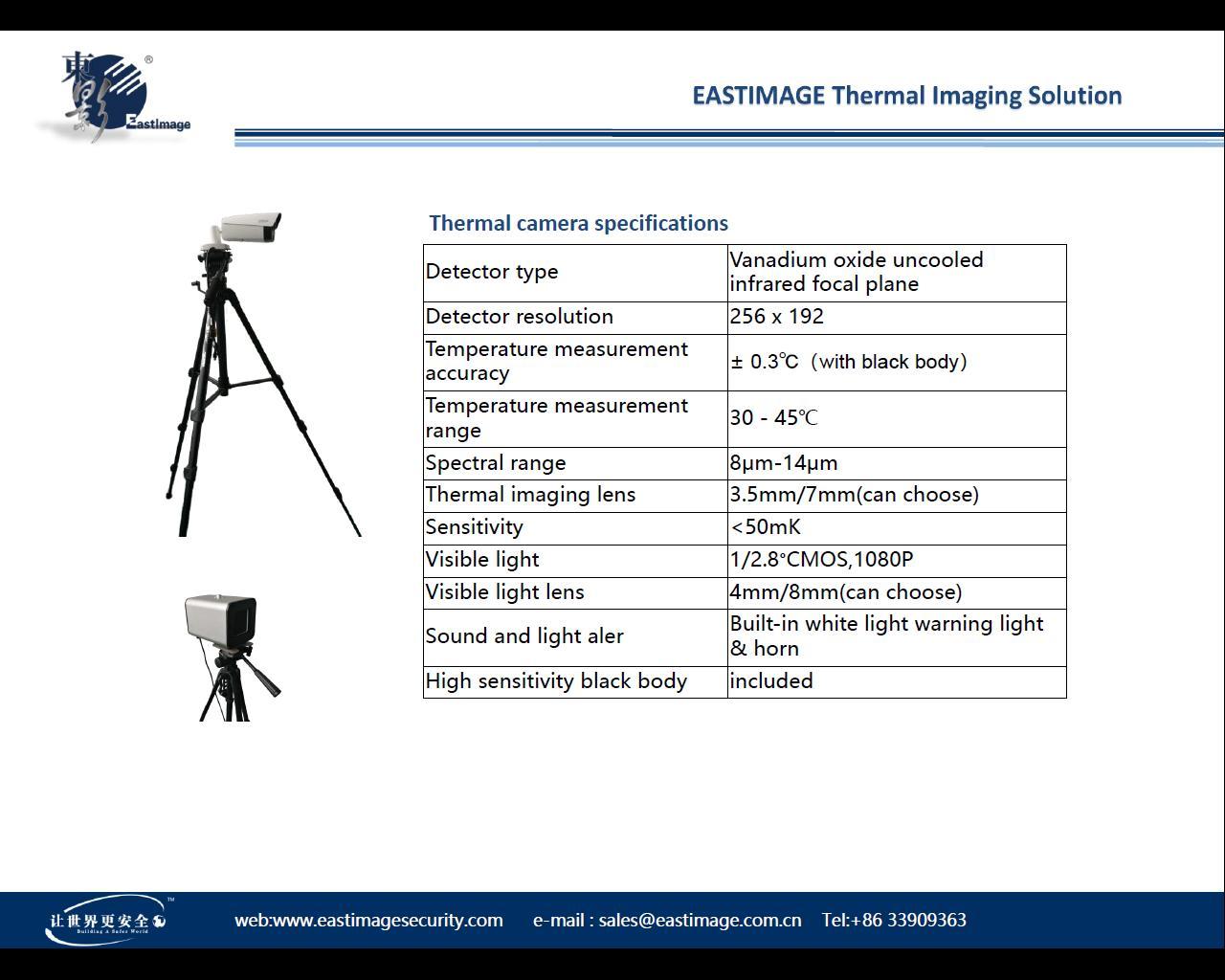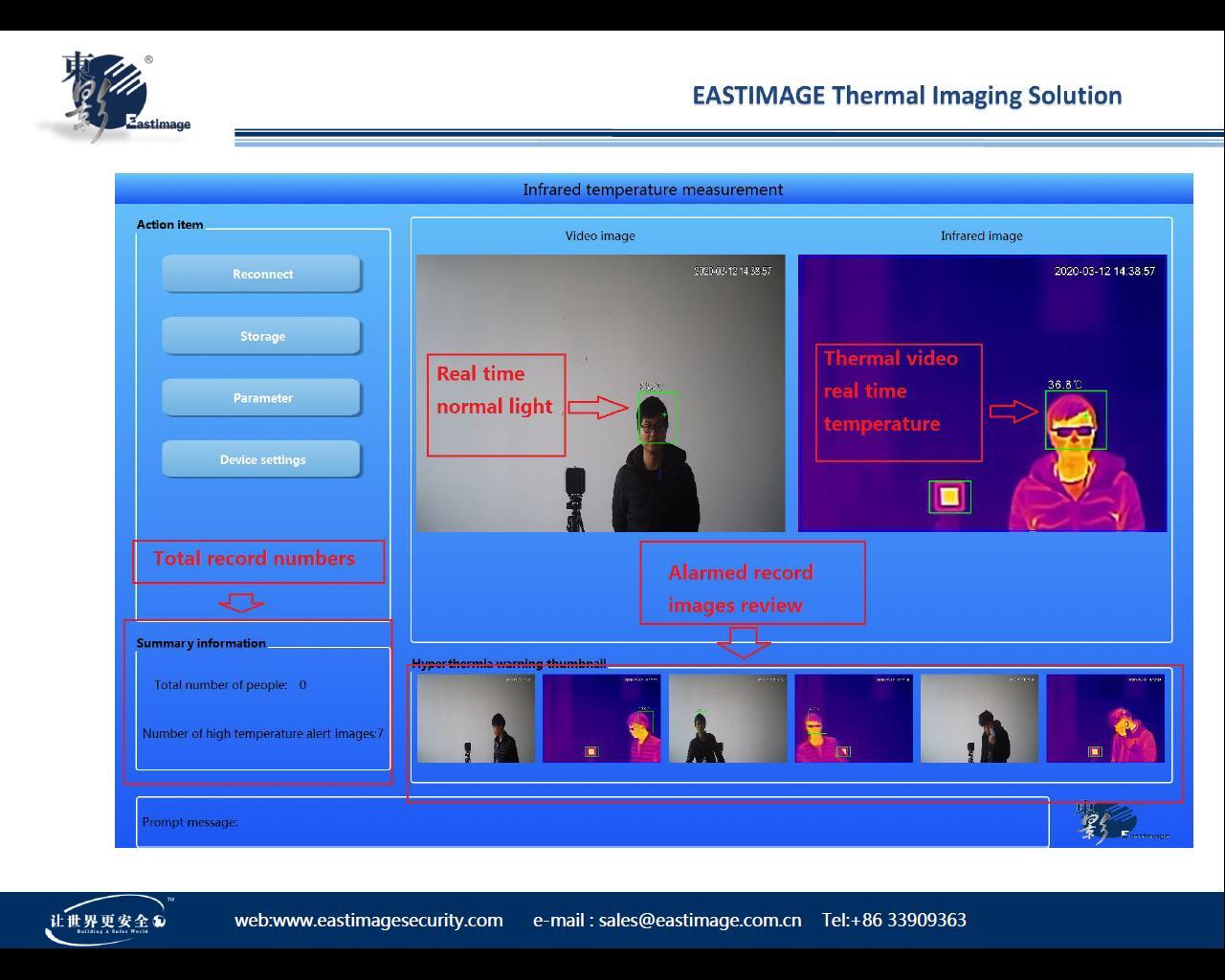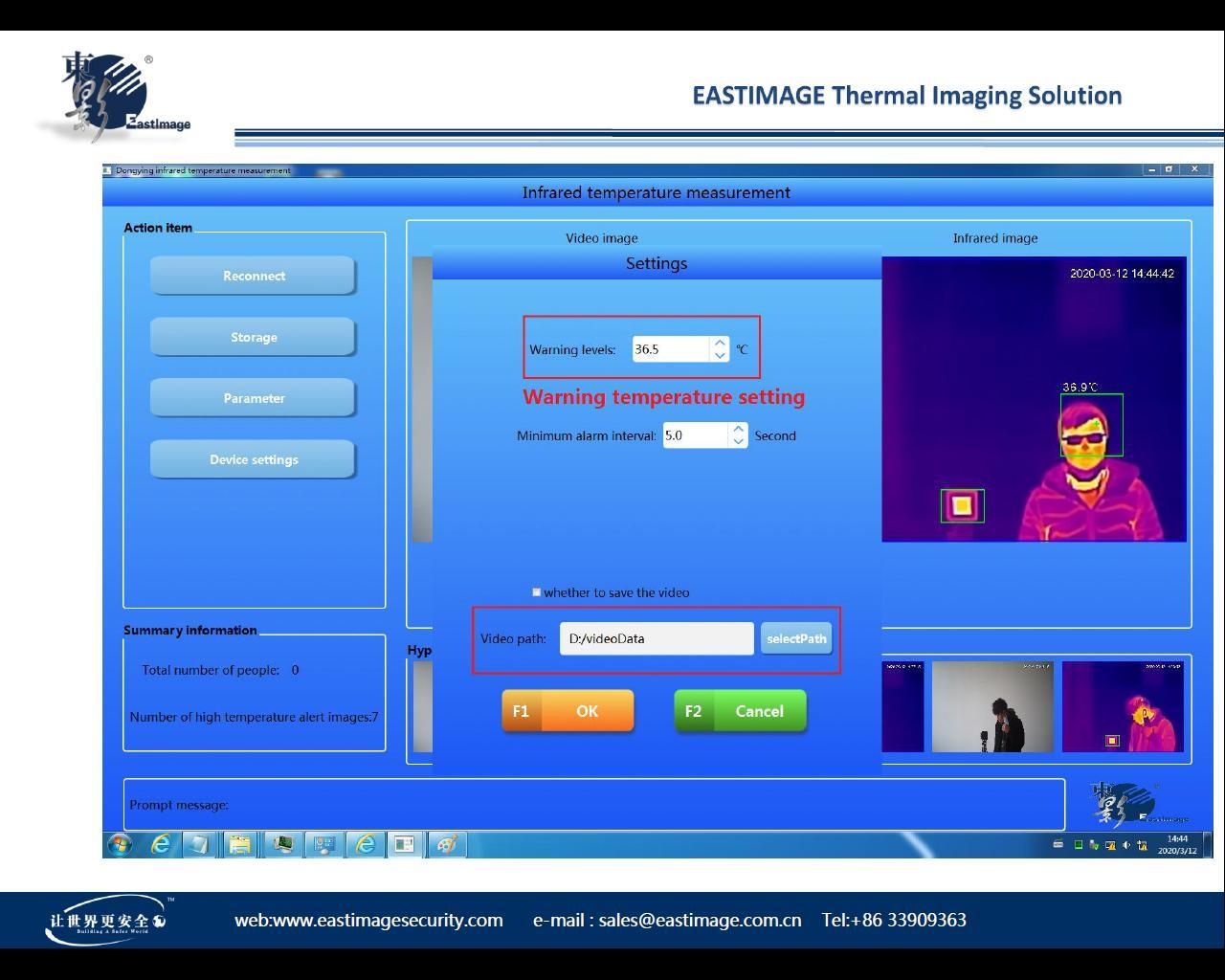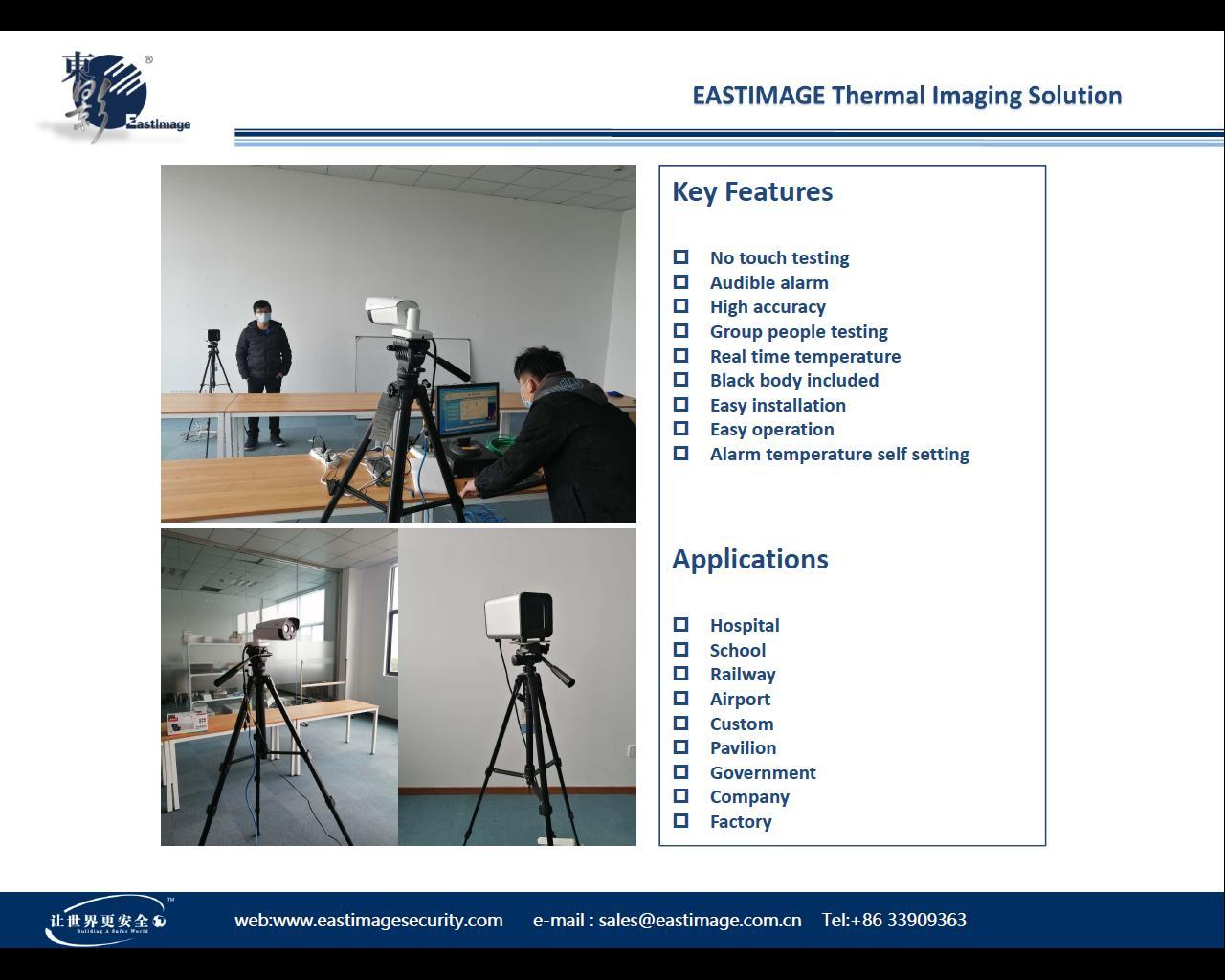 For enquiries contact sales@mechgen.net or call 04-2659501.